First Time Home Buyer
Buying a home can be very overwhelming for everyone, especially if it is your first time. This is the reason why we here at Norstar Mortgage have decided to create the Norstar University. We also would like to offer a FREE copy of the Home Buyers Guide. Education is the key to successful home ownership!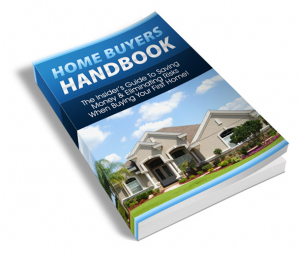 This guide will take you all the way from determining the perfect location of your beautiful new home to the closing your deal. Everything you need to know is explained in this easy to understand Home Buyers Guide.
Click on the link and follow product instructions to get yours free.
Buyers Ed
MGIC's Homebuyer Education Program (FREE)
Congratulations! You've decided to become a homeowner. MGIC's Buyers Ed program is a great resource to assist you in purchasing a home. It's an easy to understand tutorial designed to:
familiarize you with the home-buying process
help you discover the risks and rewards of homeownership
explain the financial planning that goes along with purchasing a home
provide educational tools for being a responsible, successful homeowner
Please read these instructions before proceeding: Buyers Ed Instructions.    This a .pdf that you can also print if you would like.  The tutorial and the test are FREE! You don't even have to take the test, but if you do and you pass you will automatically receive your certificate via e mail.
Once you have completed the tutorial, take a few moments to complete the certification test. A short registration form will appear asking you to enter your Buyers Ed Code. Please enter code: Bill@norstarmortgage.com
Be sure to enter the Buyers Ed Code exactly as it appears on this page.
After taking the test, your Certification of Achievement will appear on the page for you to print, and a copy emailed to your Mortgage/Real Estate Professional. You may also receive a copy via email. If you do not receive your copy, please contact me.
NOTE: This certificate may cover the requirements for home buyer counseling required by some lenders for certain mortgage programs.
To begin the Buyers Ed Program, click here: Buyers Ed.
Next you will want to checkout this next section… it could save you thousands!!
Check out these programs